The dog came back to my grandparents' house. It's really, really cute. My mom complains it's too expensive; my dad loves it.
Either way, we're keeping it. We need it to give it a name though.
We took it to the vet today for immunization and such. Since we didn't give it a name, it turned out to be "Dog" on the listing.
It's a really good dog; it doesn't sniff everyone, it doesn't lick, it doesn't bark, it doesn't pounce all over you. In short: anti-hyper. But that might just be because it's tired. Maybe tomorrow it'll murder me. We'll see.
Anyway, here's some pictures of the cute one.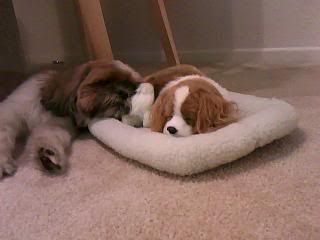 That's not a real dog, just so you know.
Pant pant pant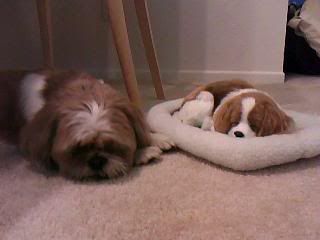 Snoogie.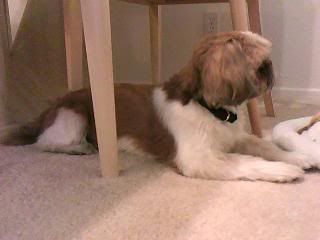 What? No food today?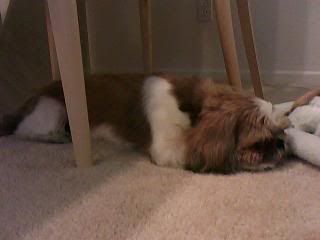 Zzzzzzz...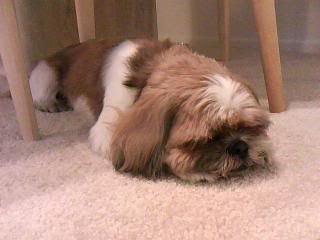 Snore.